J-Drain Dimple Drain Boards
Dimple drain boards are used to channel water away from foundation siding, helping to relieve hydrostatic pressure as well as channel water away from the siding. A self-adhering water barrier is required for behind the dimple drain board to protect the wall from water intrusion. For optimal results, an SWD series strip drain should installed at the base of the wall to channel captured water away from the foundation wall.

Scroll Down to View Products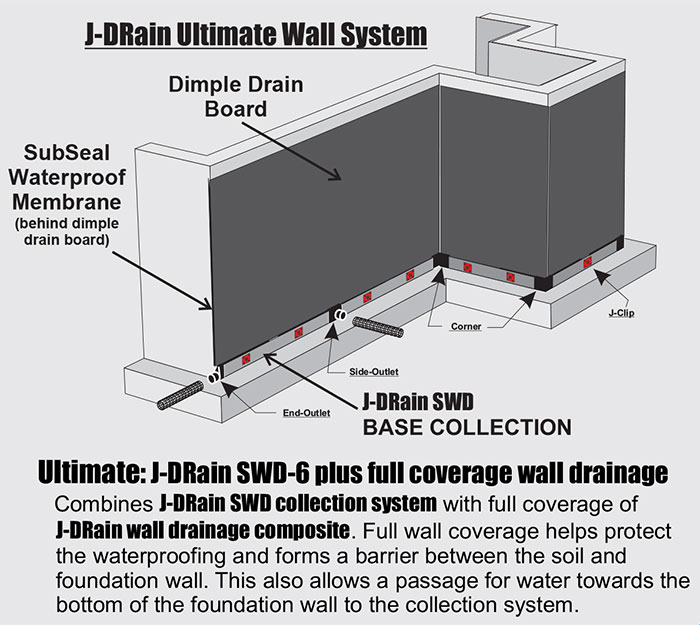 Typical Residential Installation

Typical Commercial Installation
Available in a variety of different configurations, J-Drain products provide drainage solutions for a wide variety of different drainage applications. Available in both sheet drain configuration and dimple drain board styles.